Lincoln's shot
A Tampa boy was born unable to breathe or swallow, doomed to die. But across the country, researchers were fixing floppy dogs with the same condition. Could his parents keep him alive long enough for science to come up with a cure?
What do you think?
Should parents be given the opportunity to give terminally ill kids risky treatments?
What was your reaction to the series?
What questions do you still have?
About the story
Reporter Lane DeGregory and photographers John Pendygraft and Lara Cerri met Lincoln DeLuna in early 2016. His parents agreed to allow the Tampa Bay Times to follow along as they waited for a cure. Maggie Hoyle-Germann and Anthony DeLuna also provided photographs and videos of Lincoln's first years. The reporting for this story involved traveling to Seattle, to the Institute for Stem Cell and Regenerative Medicine lab at the University of Washington; to San Francisco, to the offices of Audentes Therapeutics; to Gainesville, to the Powell Gene Therapy Center at the University of Florida; and to Melbourne and Jacksonville, to visit other families touched by myotubular myopathy. The reporter was present for many of the scenes included in the series and recreated others by interviewing those who were there.
Want the scoop behind the story? Listen to Write Lane.
To hear an audio version of each chapter and listen to the journalists talk about the project, download the WriteLane podcast.
Bios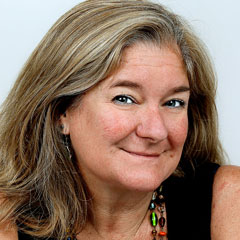 Lane DeGregory
is a Pulitzer Prize-winning Tampa Bay Times reporter who prefers writing about people in the shadows. Lane graduated from the University of Virginia, where she was editor in chief of the Cavalier Daily student newspaper. Later, she earned a master's degree in rhetoric and communication studies from the University of Virginia. She previously worked for the Daily Progress and The Virginian-Pilot and moved to Florida in 2000 to write for the Times. She has won dozens of national awards, including twice winning Scripps Howard's Ernie Pyle Award for human interest writing, eight National Headliner Awards and been recognized eight times by the American Society of Newspaper Editors. She teaches at the University of South Florida, the Poynter Institute and journalism conferences across the world. Contact her at [email protected] or (727) 893-8825. See more of her work at lanedegregory.org. Listen to her podcast, WriteLane.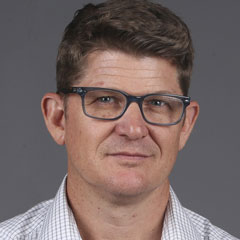 John Pendygraft
was born and raised in El Paso, Texas, and has been at the Tampa Bay Times since 1997. Pendygraft has received national awards for feature writing, video and still photography from the American Society of News Editors, Society of Professional Journalists, Scripps Howard, National Headliner Awards, Pictures of the Year International and the Emmy awards. His documentary revealing escalating violence and neglect in Florida mental hospitals was included in the winning entry for the 2016 Pulitzer Prize for Investigative Reporting, won a regional Emmy and was a finalist for a national Emmy. His continuing mental health coverage was nominated for a regional Emmy in 2018. In 2017-2018, Pendygraft completed a Knight-Wallace Fellowship at the University of Michigan and is pursuing a Ph.D. in anthropology at the University of South Florida. Contact him at [email protected] or (727) 893-8247.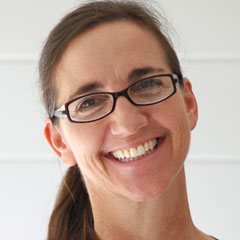 Lara Cerri
covered community journalism as a Tampa Bay Times staff photojournalist from 2001 to 2017. She won first-place awards from Photographer of the Year International and the Association of Food Journalists. Her photography career began in her high school darkroom in Scottsdale, Ariz., where she was yearbook photo editor. She graduated from San Francisco State University with a journalism degree. She previously worked for The San Francisco Chronicle and The Evansville Courier & Press. She also has taught photojournalism at Indiana University and in St. Petersburg public schools.
To support Lincoln DeLuna's medical fund, go to
https://www.gofundme.com/LincolnAvery