RISING THREAT
About the story
Forecasters and doomsday prognosticators have long labeled Tampa Bay among the riskiest areas in America for destruction from hurricanes.
The Tampa Bay Times wanted to determine how bad the danger is and why.
Environment reporter Zachary T. Sampson and data editor Langston Taylor spoke to more than 100 people: residents, professors, forecasters, insurance experts, scientists, lawyers and local government officials. They worked with researchers at the National Hurricane Center and with data from the University of North Carolina, Virginia Tech, Massachusetts Institute of Technology and Princeton to model storm surge under current conditions and with potential sea level rise. They compared flood maps to property records, building footprints and census records, analyzing millions of lines of data.
Determining how much rising seas will supercharge surge flooding is complicated by factors including topography, human-made construction and the physics of moving water.
The Times studied overall risk and the example of Tropical Storm Eta, which hit in early November 2020. In the first instance, reporters relied on National Hurricane Center maps, which show worst-case flooding for every spot on a map, depending on hurricane category. No single storm will cause peak flooding in every place. The maps illustrate general vulnerability.
SUPPORT GREAT JOURNALISM
Please consider donating to help the Tampa Bay Times bring you more stories like this. Your support means a lot!
Eta provides a case study. The model's accuracy was spot-checked against conditions observed when the storm hit.
In some ways, these are low-end estimates for overall flooding. The modeling only looks at storm surge and does not factor in extra height delivered by waves. It also does not consider flooding from rainfall, which can lead to higher water inland.
It's important to note these analyses have unavoidable limitations, too. Surge models are computer simulations. Reality will always be at least somewhat different. There's no easy way to determine how high every building sits above ground, making it impossible to estimate how many homes or businesses could flood inside. But any level of water on a property could be damaging and dangerous.
The Times further took a conservative approach to estimating flood risk, measuring water at the midpoint of a building footprint rather than at a property's edges. While assessing possible damage from Eta, reporters focused only on places where flooding could top 1 foot, the same threshold the National Hurricane Center uses to create surge advisories.
Put together, the Times' findings reveal staggering risk.
About the reporters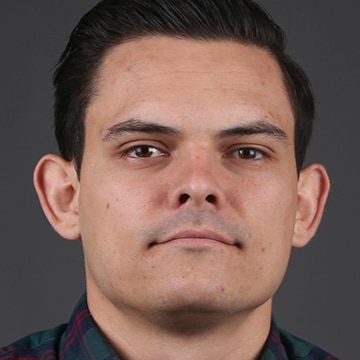 ZACHARY T. SAMPSON, environment reporter
I cover the environment for the Tampa Bay Times, which is a big topic. Mostly I focus on how we treat the land, water and animals around us, and how they affect us, too. Some days that means wading into a harbor off Tampa Bay; others, it means dissecting the latest policy debate in Tallahassee. I began working at the Times in 2014 and am part of our hurricane team, which reports on storms across Florida.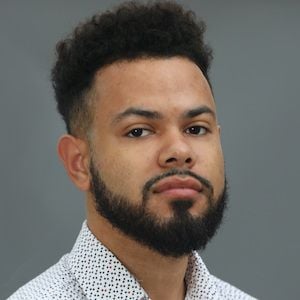 LANGSTON TAYLOR, data editor
I write words. Sometimes they're in code. I'm a Maryland native who first worked at the Times as a reporting intern in 2016. Now, as data editor, I help turn data and documents into journalism that serves Tampa Bay and all of Florida.
The team
REPORTERS:

Zachary T. Sampson, Langston Taylor

EDITORS:

Amy Hollyfield, Mark Katches, Rebecca Woolington

PHOTOGRAPHERS:

Douglas R. Clifford, Luis Santana, Martha Asencio-Rhine

PHOTO EDITOR:

Chris Urso, Martha Asencio-Rhine

GRAPHICS:

Langston Taylor,, Eli Murray, Paul Alexander and Ron Borresen

PRINT DESIGN:

Paul Alexander, Ron Borresen

DIGITAL DESIGN:

Martin Frobisher

COPY EDITOR:

Tim Tierney, Roger Fischer

ENGAGEMENT:

Meaghan Habuda, Carly Thompson and Joshua Gillin

VIDEO:

Jennifer Glenfield

CONSULTANTS:

Carolyn Fox, Maria Carrillo, Ashley Dye and Adam Playford