It won't take the 'perfect storm' to wreak havoc across Tampa Bay
When Hurricane Michael slammed into Florida's Panhandle in 2018, the flood in Mexico Beach rose 14 feet.
Waves and wind pummeled the town until all that remained in some spots was rubble atop a checkerboard of concrete slabs.
For those in its path, the Category 5 was a once-in-a-lifetime monster, the "perfect storm." In Tampa Bay, pictures of panoramic destruction were another far-off reminder of what could happen here.
The true threat is much worse.
"What's going to be the Achilles' heel of Tampa, what is going to really surprise Tampa, is not a Cat 5. It's not a Michael," said Jamie Rhome, storm surge specialist at the National Hurricane Center.
He fears the kind of storm that would not faze plenty of locals but could be just as devastating: "A big, sloppy Category 1 or 2."
Tampa Bay is more vulnerable to less intense hurricanes than anywhere else in the state. The perilous position is a matter of both geography and explosive development. The threat is greater because too few people comprehend it. Faulty maps, complicated science and outdated mindsets instill a false sense of security.
The region's vulnerability has drawn national headlines. Fascination turns on an imagined Category 5 laying waste to cities. With potential surge cresting 20 feet, a big storm would no doubt be devastating. But dwelling on a Hollywood doomsday obscures threats that residents are more likely to encounter and could more reasonably prepare for.
In Pinellas County, home to nearly 1 million people and bordered almost entirely by water, 1 in 5 built properties is at risk of flooding from Category 1 hurricanes. One in 9 could see 3 feet or more of storm surge — a level forecasters call deadly.
In Tampa, 1 in 9 could see flooding from Category 1 storms.
Those figures are based on a Tampa Bay Times analysis of less-intense storms. Reporters compared surge maps to property records, census data and the locations of key public buildings. Vacant lots were largely excluded. So were properties likely to see less than a foot of flooding. The findings, which align with county estimates, provide an essential view of the risk many residents do not understand.
More than 700 essential properties like places of worship, gas stations, schools, government buildings and public utilities are at risk of Category 1 flooding. Category 2 storms expose 500 more. Almost 400 hotel properties, most along Pinellas' famed beaches, are similarly vulnerable. Elevating buildings can offer protection, but any flooding can cause damage, cut off water and electricity or block emergency responders.
Once untamed and lush, nearly every piece of Tampa Bay from sand dune to orange grove has been reimagined by developers. Flood-prone places are home to some of the region's most valuable properties.
The last time a hurricane hit here head-on was 1921. After another quiet season, scientists say our 100-year dry spell is simply good luck.
"One of these days," Rhome said, "a storm is not going to miss."
Shore Acres

Built properties: 3,200

Could flood in Category 1 hurricane: 98 percent

Property value at risk: $1.4 billion

In Shore Acres, four places of worship, a school and more than 3,000 single-family homes are vulnerable to Category 1 hurricane surge. Residents got a hint of the threat when Tropical Storm Eta pushed high water onto more than half of those properties in 2020. The two census tracts that make up Shore Acres are predominantly white, and the median household income is higher than St. Petersburg or Pinellas County overall. Homes at risk of Category 1 flooding have a median build year of 1970, predating the strictest modern codes for flooding, according to tax records.
The water's edge
Of all the places to build paradise, Tampa Bay has many advantages: broad, gradual beaches; a long bay that teems with wildlife; a port on the Gulf of Mexico's eastern edge.
These benefits also cause unparalleled flood risk.
When hurricanes buzz Florida's West Coast, they pile water onto a wide, shallow seafloor. This is called a shelf. The West Florida Shelf serves as a loading ramp for huge storm surges, a phenomenon that does not happen off Miami or Palm Beach, where the bottom drops more suddenly and closer to land.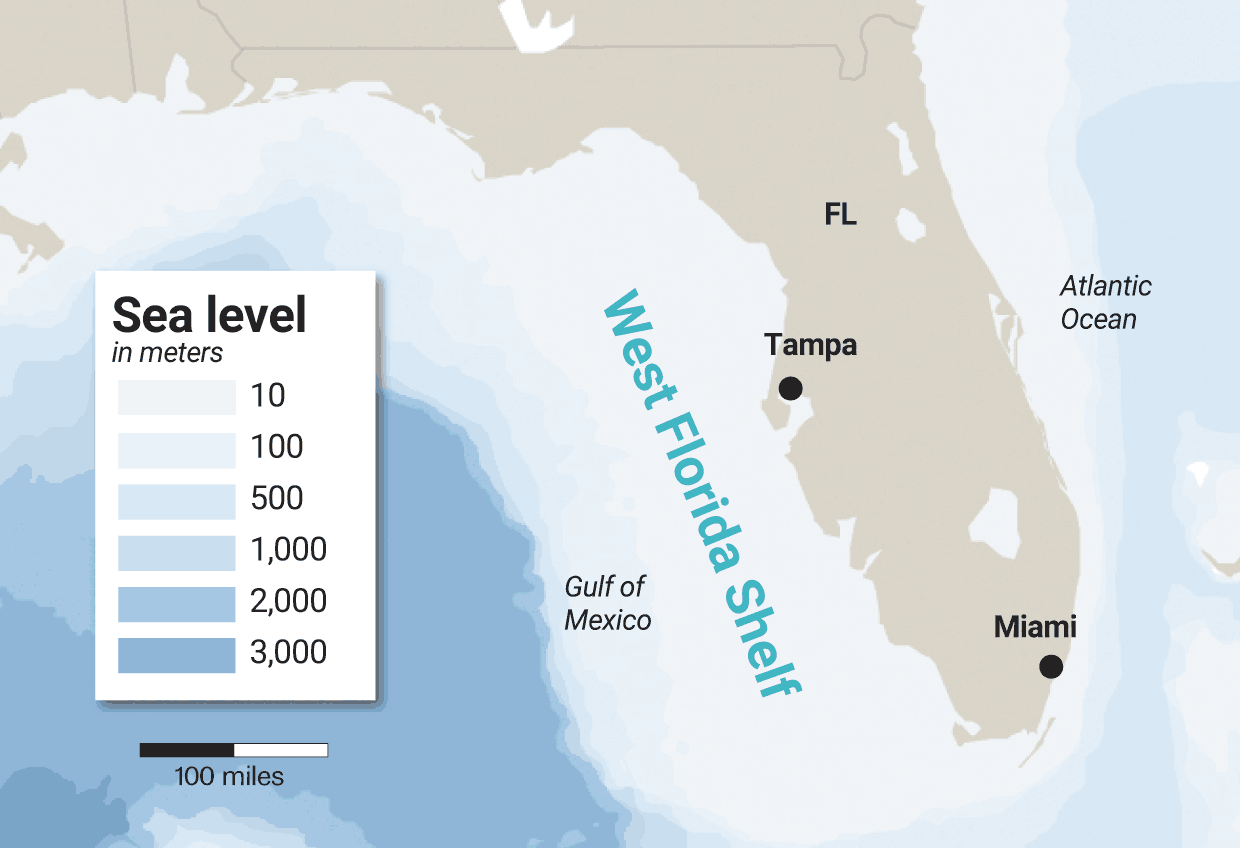 Together, Tampa Bay and Southwest Florida have more to lose in weak storms than Southeast Florida, even with fewer people. The Times used National Hurricane Center surge maps to study worst-case flooding across the area for each hurricane category. The results show all the properties that could flood, not all the properties that will flood in any single storm.
Pinellas is home to nearly $30 billion in built property that could flood in Category 1 storms — no Florida county has both more buildings and more value at risk, according to the Times analysis. More structures are vulnerable than even in Miami-Dade, where there is 50 percent more development. Many sit at low elevation several blocks from the beach or dangle near the water in a delicate lattice of cul-de-sacs and canals.
In Hillsborough, scattered road signs show how high — several feet — devastating storm surge could reach, even blocks inland.
One of the worst paths is a hurricane approaching from the southwest and making landfall north of Tampa Bay's mouth around Indian Rocks Beach, said Robert Weisberg, an oceanography professor at the University of South Florida. Hurricanes spin counterclockwise, and such an angle would whip high water up into Tampa Bay.
The bay makes surges worse because it is also shallow, giving a flood more space to build before inevitably pouring through storm drains and over seawalls.
Waves on top of the water pack a brutal punch, pounding homes like a battering ram.
It is not just the gulf side of Pinellas but the northern reaches of Tampa Bay, like Oldsmar and Town 'N Country, that could see the worst flooding from a direct hit.
Other spots at risk of catastrophic surge are the stretch of Pinellas between Gandy Boulevard and Feather Sound, Apollo Beach and Ruskin, Weisberg said. He has been dismayed that, since he began studying surge in the early 2000s, construction has blossomed in these places, with the support of local politicians.
More than 5,000 properties could flood from a Category 1 hurricane in those areas, based on a Times review of ZIP code-level data. (This estimate may undercount mobile homes that share a single lot.)
"It's not just what's happening naturally," Weisberg said. "It's how as human beings we put ourselves in places where nature says we shouldn't be."
Apollo Beach

Built properties: 4,500

Could flood in Category 1 hurricane: 77 percent

Property value at risk: $1.1 billion

Roughly three-quarters of Apollo Beach is in the risk zone for Category 1 hurricane surge. Many vulnerable buildings are single-family homes, tax records show, but the area also includes three schools (one public) and a supermarket. Apollo Beach saw little surge flooding from Tropical Storm Eta. It is at high risk to storms on different tracks or bigger hurricanes. Most of the vulnerable houses are homesteaded, according to tax records, meaning the owners live there.
Not just wind
Forecasters at the National Hurricane Center want people to take storm surge more seriously.
But Americans have been conditioned to measure and fear storms by wind. In part, the confusion is a problem of meteorologists' own making. It stems from the ubiquitous Saffir-Simpson scale, which ranks hurricanes according to maximum winds. Anything that reaches a Category 3 or above is considered a "major hurricane."
Peak wind speeds are not the only indicator of how high flooding will rise. Weisberg's research has found other factors, like the forward speed of a storm and the width of its wind field, have a major impact. Neither is covered by the familiar five-category chart.
Broad storms churn up more water, said Rhome, of the National Hurricane Center. The track is important, too. A low-category, wide hurricane hitting north of Tampa Bay would probably cause more surge flooding than a tight storm with intense gusts to the south.
The kind of cyclone Tampa Bay should fear may spawn winds of 110 mph or less. It could linger off the coast for hours, plodding north, its eye slipping past the mouth of the bay. Neighborhoods would be soaked by more than 6 feet of surge. Think of Sandy, Rhome said, the messy superstorm that hurled an enormous amount of water over New York City in 2012.
Rhome imagines a hurricane making landfall up the coast as far as Cedar Key. Too many residents would stay, he fears, unfazed by what they would view as a near miss.
Some would die in the initial flood, he believes. Nine of every 10 hurricane or tropical storm deaths in the United States have been tied to water in recent decades, about half of them surge. More people would suffer after the storm, Rhome expects. Few think about the sweaty, bug-infested days that can trail a hurricane: no power, no running water, no medicine.
"There's absolutely a storm out there that's basically going to provide a sucker punch to Tampa," Rhome said.
The threat is not abstract: 266 storms have tracked over Florida in the historic record (between 1851 and 2020). About 85 percent never exceeded a Category 2 at the time, including tropical storms. Most of the 39 storms that passed within 25 miles of Pinellas County — roughly the distance from Clearwater Beach to the University of South Florida's Tampa campus — were not a major hurricane, either.
This is crucial to understanding Tampa Bay's vulnerability: The region is more imperiled by the types of storms that happen relatively frequently but invoke less fear.
Madeira Beach

Built properties: 1,900

Could flood in Category 1 hurricane: 98 percent

Property value at risk: $918 million

Nearly 3 of every 4 properties at risk of Category 1 hurricane surge in Madeira Beach were built before 1968 — when the National Flood Insurance Program was created, ushering in modern flood construction codes. The city's vulnerable properties are mostly single-family homes, but more than a quarter are multifamily apartments, condominiums or hotels and motels. The at-risk area also includes four places of worship and a public school. Madeira Beach was slammed by Tropical Storm Eta in 2020, a surge model shows, with floodwaters touching about half of all properties.
Flawed understanding
Homebuyers who contemplate flooding are often worried about paying for insurance.
"They'll ask us about the flood zone," said Lou Brown, a St. Petersburg Realtor.
People dread hefty premiums that put places by the water out of reach. Brown directs them to insurance agents, knowing savvy buyers will ask for estimates not just of today's bill but how costs could rise.
Flood zone maps from the Federal Emergency Management Agency are the de facto way many Americans understand their risk. City planners lean on them to identify places where building rules should be stricter.
For decades, the maps have determined who has to carry flood insurance while also helping set rates under the National Flood Insurance Program. They outline a 100-year flood zone, known as the "Special Flood Hazard Area."
But the maps have left people misinformed and underinsured.
"FEMA knows its flood maps stink," said Thomas Ruppert, a coastal planning specialist with Florida Sea Grant, an education and research group that partners with public agencies.
The government has done little to fix them.
The maps are frequently out-of-date, underestimating the risk of living by the water. FEMA is supposed to review them at least every five years and update them if there's new development or a better understanding about how recent storms have behaved. About one-third of the maps for the state's coastal counties are older than five years. Meanwhile, the threat of flooding grows.
It takes seven years on average just to develop and implement a new flood map, Michael Grimm, assistant administrator for risk management at FEMA, told members of Congress in 2020. The process is slow in part because local leaders and residents need time to debate proposed flood zones.
FEMA started developing updated zones for Pinellas in 2012. The new maps took effect in August 2021.
An inspector general lambasted the federal flood mapping program in a 2017 report as mismanaged. Without a well-run system, the report said, "FEMA cannot provide members of the public with a reliable rendering of their true flood vulnerability."
Since then, the agency has overhauled how it sets rates to consider more details on a property's risk, Grimm said in an October interview with the Times.
Storm modeling is difficult and expensive. But critics say private firms and researchers are better at it than the government. University of Pennsylvania researchers once wrote that an insurance official had "acquired … finer-scale data on flood risk at a fraction of the cost FEMA spends and expressed incredulity that FEMA could not provide better maps nationwide."
The flood zone system has other serious faults. Communication is the most basic. Even as people rely heavily on the maps, they struggle to understand the information, according to several flood plain and storm experts.
Despite how it may sound, the term "100-year flood zone" does not mean an area will get soaked exactly once every century. It is a measure of probability, which stacks up. FEMA notes a property in a 100-year flood zone will have at least a 1-in-4 chance of flooding over the course of a 30-year mortgage. That's the same likelihood as flipping a coin twice and it coming up heads both times.
Even that undersells the risk. The flood zone is defined by its safest places, not its most dangerous. Buildings at lower elevation or closer to the water can be at much higher risk, but the FEMA maps don't make that clear.
The risk does not end at the 100-year flood line, either, though the requirement for carrying flood insurance does. In the three years before Grimm's 2020 congressional appearance, more than 40 percent of flood claims had come for properties outside the Special Flood Hazard Area.
"That mentality of: 'I'm in or I'm out so I'm safe or I'm not' has really come to the forefront," said Lisa Foster, flood plain administrator in Pinellas. She called such thinking a "huge misconception."
Grimm told lawmakers the agency's products are "the most prevalent type of flood map in the United States," but the government knows it needs to come up with a different option. "That binary product isn't doing the trick," he told the Times.
Brown, the St. Petersburg Realtor, understands many places in Tampa Bay are vulnerable, even without waterfront views. Some people pay more and are willing to swallow the risk. Lower- and middle-tier buyers get priced out.
"Is it a gamble?" Brown said. "Yes.
"Has it been a reasonable gamble through the years? Yes."
Oldsmar

Built properties: 6,300

Could flood in Category 1 hurricane: 28 percent

Property value at risk: $547 million

Tropical Storm Eta in 2020 dealt a serious blow to Oldsmar's waterfront neighborhoods, but far more is in danger of flooding from hurricanes — even weak ones. The storm flooded only 7 percent of properties that models place in danger of Category 1 flooding. The at-risk zone extends past Shore Drive to State Road 580. Most of the properties vulnerable to Category 1 flooding are single-family homes, tax records show, and occupied by owners not renters.
'More in harm's way'
The Florida of today, political linchpin and postcard retreat, would not be possible without aggressive development of coastal cities — and all the property taxes and tourism dollars it has brought.
The state was the country's ninth-most populous in 1970. Today, it is third, behind only California and Texas. About 80 million people visited in 2020, even amid a raging pandemic.
People come for the water.
Buildings in the Special Flood Hazard Area make up an outsize share of Florida's property tax base, which local governments lean on to survive.
Flood zones contain about 18 percent of properties in the state's coastal counties, the Times found, but 28 percent of taxable property value.
And in Pinellas, the numbers are much higher: 23 percent of properties and 36 percent of value.
Florida also regulates places that could flood in Category 1 hurricanes, labeling them the "Coastal High Hazard Area." Those places, identified by National Hurricane Center models, overlap the FEMA maps significantly but are not a perfect match. Local governments are supposed to limit spending that subsidizes development there.
Nearly 1.5 million properties are in the Coastal High Hazard Area around Tampa Bay. That's 13 percent of all properties. In some places, the ratio is even higher, including: about 22 percent in St. Petersburg, 26 percent in Tarpon Springs, 21 percent in Ruskin, 24 percent in Gulfport and 23 percent in Gibsonton.
America's flood insurance system is the backstop that makes living in such beautiful, vulnerable places possible, even for people without vast wealth. But the National Flood Insurance Program, established in 1968, is billions of dollars in debt, needing the U.S. Treasury's help to pay for the costs of recent disasters.
The government has long underpriced risk and failed to collect large enough premiums for the program to sustain itself, said Matthew Eby, founder of the First Street Foundation, a nonprofit organization that developed a flood research tool for homeowners.
The system was designed to ease the burden disasters put on taxpayers, yet it has lulled too many people into being uninsured or underinsured. Fewer than 1 in 5 homeowners in Texas counties most affected by Hurricane Harvey in 2017 had federal flood insurance, according to The Washington Post.
After disasters, taxpayers end up helping cover costs through public relief programs.
Owners do not always benefit from this approach. Disaster aid generally offers less money than an insurance payout. The average payment from FEMA's Individual Assistance Program in Florida over the last decade has been $5,100. National Flood Insurance Program claims average five times as high, according to FEMA. Lower-income families are less able to afford insurance but more likely to need help after a storm.
The point of the program has always been to entice more development in flood-prone areas and "spur the economy forward," Eby said. In some places, critics say, it has encouraged people to hold onto properties that might be better abandoned, leaving local governments — and taxpayers — responsible for infrastructure like roads and drain pipes that flood repeatedly.
Hurricanes in the U.S. cause 14 times as much damage as in other developed countries, according to Robert Mendelsohn, a Yale University economics professor.
"We've put more in harm's way," he said.
FEMA-sponsored research shows planning ahead for disasters — such as building higher or with better materials — can pay off six times over. But local governments, favoring economic growth, often have not earnestly tackled that work until after a storm, if at all.
Retrofitting old neighborhoods, like many of Tampa Bay's waterfront communities, can be costly and difficult. Some areas were developed well before detailed flood data even existed, said Laura Lightbody, director of the Pew Charitable Trusts Flood-Prepared Communities project. One in 4 properties in Hillsborough, Pinellas and Manatee counties today was built before the insurance program was created.
"How you undo some poor decisions that were made about development, frankly, is really hard," Lightbody said.
Palmetto Beach

Built properties: 800

Could flood in Category 1 hurricane: 73 percent

Property value at risk: $349 million

Models show only about a quarter of all properties that could flood in Category 1 hurricanes in Palmetto Beach — a majority Hispanic neighborhood in Tampa — actually saw water during Tropical Storm Eta. Compared to other at-risk parts of the region, a much smaller share of the neighborhood's vulnerable houses are homesteaded, meaning more are likely rentals, according to tax records. The at-risk zone includes six places of worship and four supermarkets, the records show. Palmetto Beach's median household income is nearly $20,000 lower than the Tampa average, so it could be harder for some families to cover flood damages with savings.
Forgotten history
There's yet one more powerful reason why people are complacent: memory. A big hurricane has not made landfall in Tampa Bay in 100 years.
The last storm had no name when it buzz-sawed through Tarpon Springs in late October 1921.
Estimated to be a Category 3, it killed at least eight people, leveled buildings and destroyed piers, but the wreckage was not bad enough to cloud the booming spirit of the era. The death toll and millions of dollars in damage fell short of worst expectations. The St. Petersburg Times lost electricity but managed to put out an edition using a motorcycle for power.
"CITY COMES UP SMILING AFTER STORM PASSES," a headline blared two days later. "WHINERS TO GET LITTLE HEARING."
That has been the story ever since.
Some residents believe a legend that Indigenous people made a blessing long ago to protect Tampa Bay. Others figure there has to be a scientific reason hurricanes don't often hit here, a challenge of physics that prevents cyclones from navigating a button curl into the coast.
"I think it's more random chance," said Jeff Masters, a former Hurricane Hunter meteorologist and current writer at Yale Climate Connections. "I really can't see anything physical that is preventing Tampa Bay from having gotten hit more often."
Storms are pushed around by winds and pressure systems. Sometimes, like bumpers at a bowling alley, those forces send hurricanes careening toward Florida's West Coast.
Charley, in 2004, narrowly missed Tampa Bay when it thrashed Punta Gorda as a Category 4. Thirteen storms passed within 50 miles of downtown Tampa between 1970 and 2020, and 13 within the same distance from all of St. Petersburg. Irma was the last to cause a major scare in 2017.
"When you start to get into late September and October, any storm that makes it into the Gulf of Mexico begins to interact with approaching cold fronts and can make that fish hook turn and come into our coast," said Daniel Noah, a meteorologist at the National Weather Service in Ruskin.
"We've been hit in the past. We're going to get hit again."
Tampa Bay's population was about 150,000 people in 1921. Today, it's more than 3.5 million.
Unconsidered risk
Next time will be worse.
Since the 1921 hurricane, sea levels around Tampa Bay have probably risen by about a foot, according to an estimate from Gary Mitchum, associate dean at the University of South Florida College of Marine Science.
Even ignoring development, sea level rise — a consequence of climate change as people burn fossil fuels and release planet-warming emissions — is making the threat of hurricanes more dire. The equation is basic: more water equals more flooding.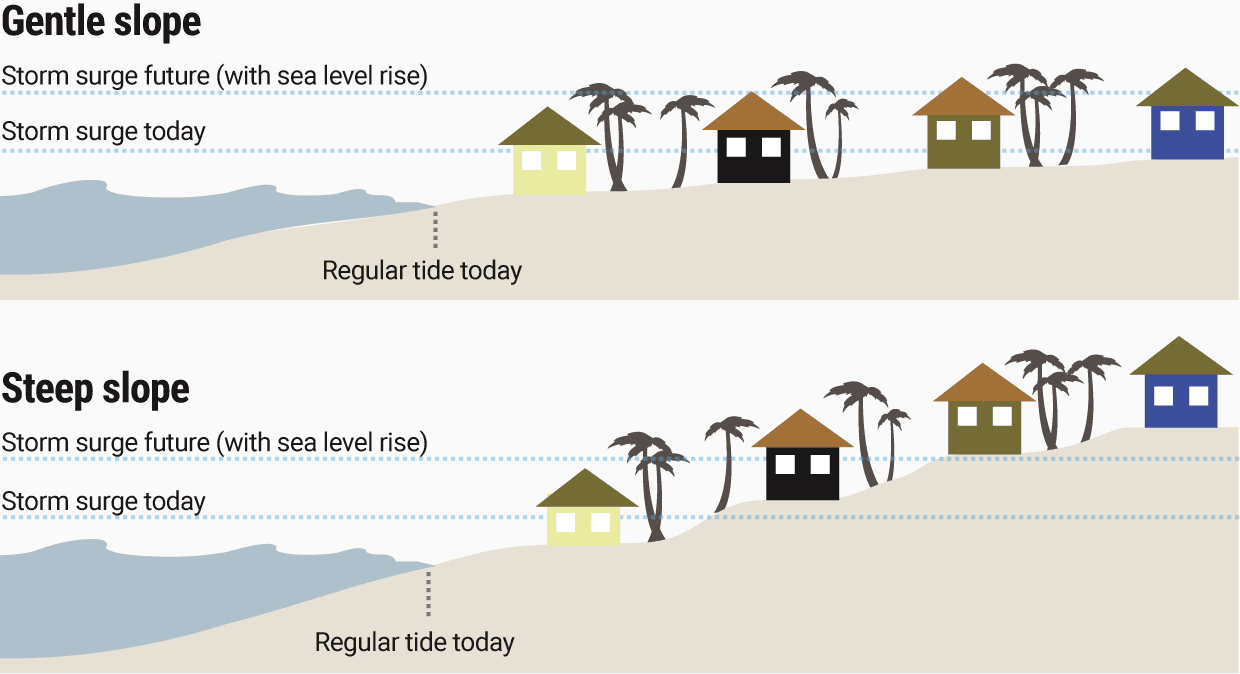 Taryn Sabia, a University of South Florida architecture and community design professor, has helped study the risks in Hillsborough and found that in some spots: "A 2045 Category 3 is like today's Category 5."
For all the ways current flood zone maps fail, they are even less useful when looking toward the precarious future.
"We've really seen recent events that have caused catastrophic flooding driven by climate change, and events that far exceed what's shown on a FEMA map," Grimm, the assistant FEMA administrator, told the Times.
SUPPORT GREAT JOURNALISM
Please consider donating to help the Tampa Bay Times bring you more stories like this. Your support means a lot!
But the maps don't take future climate change into account. Grimm said the agency is looking to include such data in new tools. Maps today are stale from the moment they are implemented, becoming obsolete as people move and build and wrestle with a shifting environment.
"Where it can rain, it can flood," Grimm said. "FEMA encourages all property owners to purchase flood insurance policies to protect the life they build."
By the time Pinellas' new flood maps took effect over the summer, nearly a decade after the process began, county officials had already determined with a newer study that the federal data may underestimate danger in several areas while overestimating in others. Owners of more than 10,000 additional properties could need flood insurance if the FEMA maps were based on the latest county study, the Times found.
"Right now, we basically have no mechanism for communicating to people that risk is changing," said Carolyn Kousky, executive director of the Wharton Risk Management and Decision Processes Center at the University of Pennsylvania.
That leaves the people of Tampa Bay at an incalculable disadvantage.
The risk they already don't understand is getting worse.
About the reporters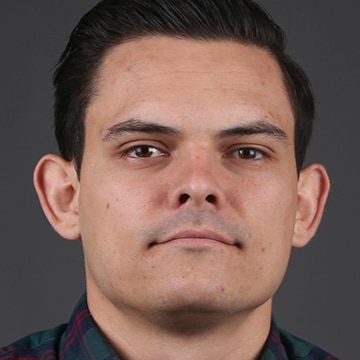 ZACHARY T. SAMPSON, environment reporter
I cover the environment for the Tampa Bay Times, which is a big topic. Mostly I focus on how we treat the land, water and animals around us, and how they affect us, too. Some days that means wading into a harbor off Tampa Bay; others, it means dissecting the latest policy debate in Tallahassee. I began working at the Times in 2014 and am part of our hurricane team, which reports on storms across Florida.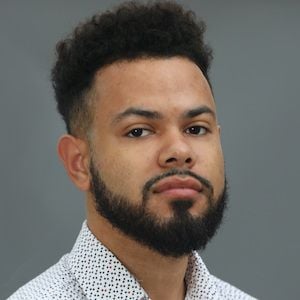 LANGSTON TAYLOR, data editor
I write words. Sometimes they're in code. I'm a Maryland native who first worked at the Times as a reporting intern in 2016. Now, as data editor, I help turn data and documents into journalism that serves Tampa Bay and all of Florida.
About this series
Forecasters and doomsday prognosticators have long labeled Tampa Bay among the riskiest areas in America for destruction from hurricanes.
The Tampa Bay Times wanted to determine how bad the danger is and why.
Environment reporter Zachary T. Sampson and data editor Langston Taylor spoke to more than 100 people: residents, professors, forecasters, insurance experts, scientists, lawyers and local government officials. They worked with researchers at the National Hurricane Center and with data from the University of North Carolina, Virginia Tech, Massachusetts Institute of Technology and Princeton to model storm surge under current conditions and with potential sea level rise. They compared flood maps to property records, building footprints and census records, analyzing millions of lines of data.
Determining how much rising seas will supercharge surge flooding is complicated by factors including topography, human-made construction and the physics of moving water.
The Times studied overall risk and the example of Tropical Storm Eta, which hit in early November 2020. In the first instance, reporters relied on National Hurricane Center maps, which show worst-case flooding for every spot on a map, depending on hurricane category. No single storm will cause peak flooding in every place. The maps illustrate general vulnerability.
Eta provides a case study. The model's accuracy was spot-checked against conditions observed when the storm hit.
In some ways, these are low-end estimates for overall flooding. The modeling only looks at storm surge and does not factor in extra height delivered by waves. It also does not consider flooding from rainfall, which can lead to higher water inland.
It's important to note these analyses have unavoidable limitations, too. Surge models are computer simulations. Reality will always be at least somewhat different. There's no easy way to determine how high every building sits above ground, making it impossible to estimate how many homes or businesses could flood inside. But any level of water on a property could be damaging and dangerous.
The Times further took a conservative approach to estimating flood risk, measuring water at the midpoint of a building footprint rather than at a property's edges. While assessing possible damage from Eta, reporters focused only on places where flooding could top 1 foot, the same threshold the National Hurricane Center uses to create surge warnings.
Put together, the Times' findings reveal staggering risk.
The team
REPORTERS:

Zachary T. Sampson, Langston Taylor

EDITORS:

Amy Hollyfield, Mark Katches

PHOTOGRAPHERS:

Douglas R. Clifford, Luis Santana, Martha Asencio-Rhine

PHOTO EDITOR:

Chris Urso

GRAPHICS:

Langston Taylor, Paul Alexander and Ron Borresen

PRINT DESIGN:

Paul Alexander

DIGITAL DESIGN:

Martin Frobisher

COPY EDITOR:

Tim Tierney

ENGAGEMENT:

Meaghan Habuda, Carly Thompson and Joshua Gillin

VIDEO:

Jennifer Glenfield

CONSULTANTS:

Carolyn Fox, Maria Carrillo, Ashley Dye and Adam Playford