The New Recruits
"I want to be the change."
They can't get over the wall. It's 6-feet tall, made of smooth wood. Nothing to hold or stand on.
Even the tallest men are struggling.
"Run at it. Get a grip. Haul yourself up," shouts a coach in a red shirt. "Don't give them a huge target."
You never know when you're going to have to chase a suspect over a wall.
It's a drizzly day in late September. The police recruits are lined up behind St. Petersburg College's Allstate Center, between the rifle range and shoot house.
Three weeks into training, they've learned to keep their eyes on the door, do push-ups on cadence, tell reasonable suspicion from probable cause, frisk someone, search a car and carry coffee in their left hand so they can grab their gun with their right.
This morning, they're starting the obstacle course that's designed to predict their perils: crawl under a fence, slither through a tube, hoist yourself into a make-shift attic.
They're slick with sweat, covered in dirt, cheering each other on.
"You got it! Come on! Keep going!" If you fall, you have to start over.
"You have three chances," the coach says.
In the real world, you might only get one.
---
●●●
Class 219 is mostly white and male, but it is the most diverse yet, said Joe Saponare, who oversees recruit training at St. Petersburg College's Law Enforcement Academy: seven women, five Black people, two Latinos. Half went to college. Six were in the military. The youngest, age 19, lives with his parents. One of the oldest is raising a son. She's already earned a nickname, Mama Moody.
Some registered for the academy last spring, before George Floyd was killed, before people took to the streets demanding that governments defund the police. They decided to attend anyway.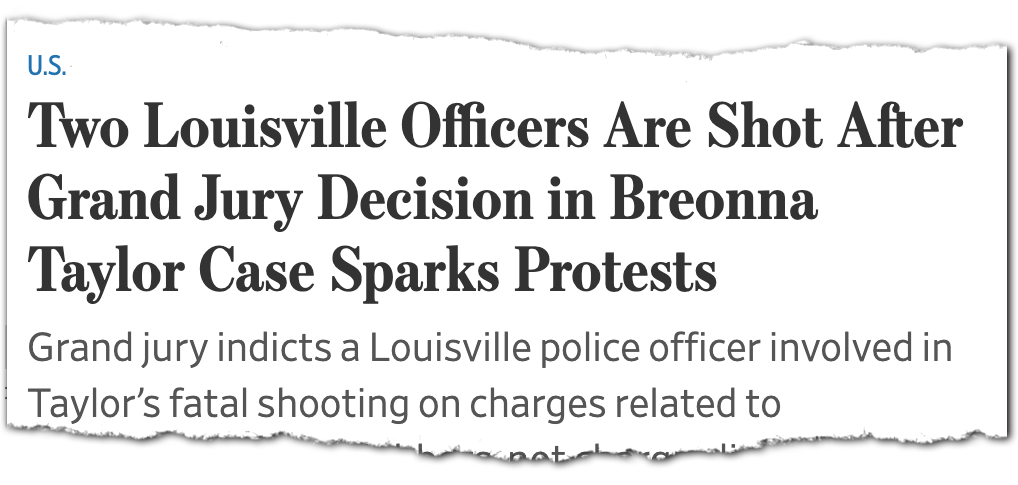 Others applied because of those outcries.
They know they will be insulted, targeted, hated — some critics are openly hostile. But 30 young people signed up for the first class since the pandemic closed the academy.
Saponare, who cadets call Coach Sap, expected applications to plummet after the protests last year. Instead, he said, more people than ever applied.
No agency tracks how many people apply to U.S. police academies, according to the National Police Foundation. Anecdotal evidence from the country's 18,000 law enforcement agencies is contradictory. Some departments are struggling to fill vacancies. And officers are quitting at record rates, many after only a few years.
In September 2019, even before the protests, the Police Executive Research Forum released a report about the "workforce crisis." It said the job of policing has become more challenging, as officers grapple with social issues like mental illness, and new types of criminals, like those who deal in cyberspace.
St. Petersburg Police Chief Anthony Holloway, an officer for 35 years, said last summer was the first time he questioned whether he still wanted to serve. "It felt like everybody was against us," he said. "I'd like to see the naysayers see what our officers have to deal with every day."
The new batch of officers should be a hybrid of old-school meets new ideas, Holloway said. He wants recruits who want to be part of their community, not just bust bad guys. "I want us to be like the fire department: When we come into your streets, we're here to help, not hurt you."
---
●●●
After lunch, on this September day, the recruits sit at long tables in the classroom, with highlighters and textbooks. A coach walks them through "Psychological Stressors for Veterans."
"So many of the people you deal with are in crisis," says the coach, who was an officer for 32 years. "It's hard for them to focus on what you need them to do, just to get them to answer questions and follow simple instructions."
He shows them a video of a veteran begging a cop to kill him, another of a drunk Marine attacking an officer. He encourages them to be empathetic but not put themselves in jeopardy. He warns them about PTSD and how they are going to see things not everyone sees.
One officer he knew turned in his badge the first time his life was threatened. "If you have doubts, talk to somebody," he says. "It's not a sign of weakness."
He explains how to deal with juveniles — and their parents. Tells them some homeless people don't want to go to shelters. He's about to move on to the next chapter when he stops, closes the book and looks up.
"I'm just curious," the coach says. "With all the news all across the nation, with everything you're seeing going on, why would you want to be a cop?"
No one answers.
"We used to get a lot of respect. But that's all changed," he says. "Now everything we do gets questioned and second-guessed."
The recruits stare at their laps. The coach says, "There's no bad answer."
---
●●●
To get into the academy, candidates have to go through extensive background checks, physical and psychological exams, written tests and intense interviews. About 20 percent won't make it to graduation. By the end of the first month, two cadets in Class 219 will drop out and another will fail the first test.
Some have been sponsored by the Pinellas County Sheriff's Office, the St. Petersburg Police Department, Clearwater, Largo. Others paid $4,000 tuition, hoping an agency will hire them by graduation.
Most of the training is mandated by the Florida Department of Law Enforcement, and at the end, recruits have to pass a state test. Individual academies can add to the curriculum, but not to the duration of the academy.
In St. Petersburg, coaches revamped some training in October 2019, having cadets focus more on defensive tactics than offensive moves, emphasizing de-escalation. But last summer's protests didn't really spark any changes, Coach Sap said. "We just reiterate that there's a ban on chokeholds," he said. "We teach them how to get out, escape, but not to do it on a suspect."
The academy has a team of 40 coaches, mainly current and former police, all adjunct. Like the recruits, the coaches are mostly white men. Class 219 has six Latino instructors, five female coaches and two who are Black. During the training, coaches always wear red shirts.
Classes are held in a blue, two-story building in south St. Petersburg, on a sprawling campus bounded by U.S. 19 and I-275. Training lasts almost six months, Monday through Friday, from 7:30 a.m. until 4:45 p.m.
Mornings start with the recruits raising the American flag to recorded bugle music. And every day, someone reads the name of an officer killed in the line of duty.
---
●●●
In the classroom this afternoon, the coach calls on each recruit, in alphabetical order.
A white woman whose brown hair is in a bun sits up straighter in the front row, then turns to address the room. "I want to get away from a desk job, do something more fulfilling," she says. "I want to come home at the end of the day and know I made a difference."
Hannah Anhalt, 25, majored in criminal justice at the University of Central Florida, got a private investigator's license, uncovered fraud for an insurance company. The job paid well, but she found it boring. When the pandemic shuttered her office, and she started working from home, she told her boyfriend she needed a new career.
A former Marine wants to be a hero. A blonde woman wants to help strangers. A fair-haired man grew up with a rough family, lost both parents young. "Police were called to my house a lot. They really helped me," he said. "I want to help people like me."
One recruit wants to take bad people off the streets. Another misses the camaraderie he'd had in the military. Someone else wants to save juveniles from sex trafficking.
"My uncle and family friend are in law enforcement. And they're great men," says a muscular Black man. "There's a lot of good people out there who want to do the right thing."
KeVonn Mabon, 27, was a wide receiver at Ball State University. In 2017, he got picked up by the Tennessee Titans and played in four preseason games. He was playing football professionally in Germany last year. When the pandemic hit, he moved to Florida to live with his pee-wee football coach and got a job in a gym. Then that shut down. So he applied to work at the jail.
A recruiter with the Pinellas Sheriff's Office saw his application, offered to pay his tuition to the academy and, if he graduates, hire him as a deputy. Mabon thought about it for a few days. He didn't tell any of his childhood friends. Most of them hate cops. Some are in prison.
A Black woman wearing glasses tells classmates, "I grew up in a rough area outside of Baltimore, seeing drugs and alcohol abused." Everyone she knew, she says, felt like the police only came to arrest and harass, not to help.
Brittany Moody, 31, is the second-oldest recruit. She has a 7-year-old son and helps parent her partner's middle-schooler. She had thought about becoming a cop for years, but everyone around her tried to talk her out of it, asking, "Why would you want to become a pig?"
For the last three years, she worked in the uniform department at the Pinellas County Sheriff's Office and in the jail commissary. The summer's Black Lives Matter protests strengthened her resolve to become a deputy.
"As the mother of a Black son, I want to help make a change in policing — from the inside," Moody says. If she had been one of the officers on the George Floyd or Breonna Taylor call, she says, she might have been able to save them.
---
●●●
Over the next five months, the recruits will learn how to clear buildings and carry their partners out of harm's way, how to respond to suicide attempts and school shootings, how to speed through slick U-turns, disarm suspects, revive overdose victims.
They will have to pass 18 written tests and six "high-liability" proficiency exams, prove that they can master 28 defensive moves and spend 80 hours on the firing range.
They will be indoctrinated to see threats everywhere. And they will be told — every day — that they might die in this job.
The culture of policing, in 2021, is still paramilitary, valuing aggression and machismo, dividing humanity into good guys and bad guys.
These recruits will have to police communities that don't trust them, and police each other.
Coaches will reinforce the need for accountability, and how everyone is watching police nowadays, scrutinizing behavior. They'll tell the cadets that they have to earn the public's trust. And they will repeat, again and again, that the biggest problems are individual failings.
Several recruits will struggle with the physical training. Others with the academic tests. Some will question their decision.
Will they still want to do this job once they learn about the life they're facing? Once they've been shot with simulated bullets and seen scenes of screaming, bleeding children, after a cop dies at the U.S. Capitol and a Hillsborough deputy is killed on his last shift before retiring?
"To me, it sounds scary. You're risking your life. You don't even know what's around the next corner," says Anhalt, the woman who used to work at an insurance company.
The book work will be easy, she says. She's always been a good student. But she doesn't know how to load a gun, and she's never been in a fight — never even felt threatened.
Of everything she's facing at the academy, she says, all the trials and tests, the thing that freaks her out most: being blinded by pepper spray.
"Nobody really wants me to do this," she says. "Am I crazy?"