The worst of Hurricane Ian missed Tampa Bay. What if it hadn't?
When Tampa Bay went to sleep on the last Monday of September, the forecast looked perilous.
Hurricane Ian charged toward Florida's most fragile coastline. Emergency officials had ordered hundreds of thousands of people to evacuate, warning of a nightmarish, 15-foot flood.
Then the storm shifted. Ian went from a worst-case scenario to another near-miss for a region whose extreme flood risk might only be matched by its unbelievable luck.
Days after landfall — while firefighters pulled bodies from the rubble of Fort Myers Beach — residents of Tampa Bay again filled bars around Central Avenue and Ybor City. They raked fallen palm fronds and flipped on college football games. They dug their toes in the sand and put another close call behind them.
But Ian is not a storm to forget.
Had it continued on a different track and hit 100 miles north, one of the most destructive hurricanes in American history almost certainly would have been even worse.
Ian decimated a region remarkably similar to Tampa Bay, but thousands more people, homes and businesses are in harm's way here. Already, Ian has been tied to more than 140 deaths, making it one of the deadliest storms in recent Florida history. Risk modelers predict it will rival only Katrina, Harvey and Sandy in losses it causes to the National Flood Insurance Program.
Ian's ground zero is only two hours away by car. If the storm had kicked off Cuba slightly to the west, it could have slammed Tampa Bay.
Instead, residents of Southwest Florida — not St. Pete Beach, Treasure Island and Clearwater — feared for their lives as the water rose around them. Dozens drowned. And another slice of the Gulf Coast transformed into something locals described as unrecognizable.
Yet another hurricane season just ended here, again without catastrophe.
To better understand how close Ian came to devastating our region, Tampa Bay Times reporters analyzed flood maps, census data and property records. They compared a 25-mile radius around Cape Coral, a swath where Ian's surge was fiercest, to an equivalent area around St. Petersburg.
The newsroom's analysis shows about 25% more properties in Tampa Bay could flood from surge in strong Category 4 storms, like Ian, than in the same size area around Fort Myers, based on National Hurricane Center data.
The vulnerable spots include 258,000 homes and apartment or condo buildings around Tampa Bay, compared to 199,000 surrounding Fort Myers. Another 94 nursing homes and assisted living facilities sit in places that could flood, along with at least 15,000 mobile home lots — where thousands of the most vulnerable residents may struggle to evacuate.
Those numbers represent all places that could flood in Category 4 hurricanes, according to scientific models. No single storm would flood them all.
Buildings here are generally older than those around Fort Myers, in part because of Tampa Bay's century-long streak of dodging major hurricanes. No disaster has forced our region to broadly rebuild to meet sturdier construction codes, like Miami after Hurricane Andrew or Punta Gorda after Charley.
Together, the structures at risk of surge flooding from Category 4 storms here account for $129 billion in property value — $45 billion more than around Fort Myers.
The Tampa Bay region is more vulnerable to storm surge than just about anywhere else in the country. Even communities that seem safely situated inland never are too far from the namesake bay.
"We have so much coastline," said Daniel Noah, a meteorologist with the National Weather Service in Ruskin. "That water's going to hit everywhere."
Earlier this year, the Times detailed the extreme threat with an analysis showing tens of thousands of properties could flood here from even Category 1 hurricanes. That risk is growing as climate change causes seas to rise.
But there's little evidence to suggest the people of Tampa Bay were better prepared to face Ian than their neighbors to the south. Each near-miss lulls some deeper into a false sense of security, instead of emphasizing the inevitable danger.
Far fewer Tampa Bay residents evacuated to shelters than expected, leaving emergency managers worried that too many are betting their lives the region will continue to avoid disaster.
Even for those who evacuate or survive, the stakes are high: A direct hit could wipe out many financially. Relatively few homeowners carry flood insurance, in part because flawed government flood zones leave them feeling safer than they are.
As many as 60% of properties here that could flood in Category 4 hurricanes are located in places where federal rules don't require owners to carry flood insurance.
The area around Fort Myers is the only place in Florida that comes close to matching Tampa Bay's cocktail of natural risk and intense development.
The parallels are obvious on the ground, where pastel souvenir shops sit next to beachside ice cream parlors. Piers hover above the placid, turquoise Gulf of Mexico. Condo towers cast shadows over cottages along streets that dead-end at the water's edge.
Ian left this vision of paradise in tatters in Fort Myers Beach. Squint at the rubble, and it's easy to instead imagine Pass-a-Grille, Clearwater Beach, Madeira Beach or Treasure Island.
One risk expert, Steve Bowen, chief science officer for the reinsurance firm Gallagher Re, surveyed the destruction in Southwest Florida and couldn't help but think of Tampa Bay.
Bowen grew up around Palm Harbor and spent two years working at a local TV station. He recalls a sentiment that colored Tampa Bay's collective response to hurricanes.
"There's a lot of feeling of invincibility," Bowen said.
Such confidence, however, is misplaced — just look 100 miles south.
Lives at risk
Fort Myers and Tampa share a common geographic weakness when it comes to hurricanes.
The shallow continental shelf, which extends many miles into the gulf, allows storm surge to build before it crashes onto land. The water piles higher than it would along Florida's Atlantic coast, where steeper drop-offs act as a barrier.
On the islands in both Pinellas and Lee counties, every property is at risk of extreme flooding. But the 30-mile stretch between Cayo Costa, where Ian made landfall, and Fort Myers Beach, where it delivered its most violent surge, includes barrier islands with much less development than similar places in Tampa Bay.
Some of Ian's most punishing floodwaters pummeled marshes and mangroves but would have instead torn through neighborhoods here. Roughly two-thirds of Sanibel is conservation land, the city says — a percentage that is unfathomable in Tampa Bay.
About 20,000 more people live on Pinellas' barrier islands — from Clearwater to Fort DeSoto — than in Sanibel, Pine Island, Matlacha and Fort Myers Beach combined. Some communities here are 10 times as densely populated.
Meteorologists say one of the biggest challenges before a hurricane is getting residents to understand the brutal strength of water, which can batter islands and homes with the same force as an Amtrak train car.
It doesn't take much to become deadly.
Just 2 feet of fast-moving storm surge is enough to sweep away an SUV, the National Weather Service says. In Tampa Bay, 289,000 properties are at risk of that level of flooding from Category 4 hurricanes, compared to 232,000 in the Fort Myers area, the Times analysis shows.
The surge in Fort Myers Beach rose at least a story high. Just 3.5 miles off Sanibel, a buoy recorded a 23-foot wave as Ian hurled the angry gulf toward land.
National Hurricane Center maps show Florida's West Coast is far more prone to large surges — even from weaker storms — than much of the state's East Coast.
"You're talking about water that can move houses off their foundations," said Cody Fritz, who leads the National Hurricane Center's storm surge unit. "If that isn't an example of how powerful the water can be, I'm not really sure how to explain it."
Pictures and videos of flooding in Fort Myers Beach, he said, are a window for residents of Tampa Bay to see what could happen here without having to experience the horror themselves. In Lee County, the epicenter for Ian's surge, medical examiner records show more than 30 people drowned.
Among them: a 61-year-old man found draped over a bench; an 85-year-old woman found stuck in a tree; and an 87-year-old man found underwater in a car.
One of Ian's hardest-hit areas was San Carlos Island, just before the bridge to the outer edge of Fort Myers Beach. It's similar to the islands that visitors pass on their way to St. Pete Beach and Treasure Island.
The flood was so strong, it tossed hulking shrimp boats onto land. It threw cars across the street and tore up manufactured homes.
Like here, some residents had decided to ride out Ian at home. They'd stayed on the island for so many simple reasons, not realizing until too late what was to come.
Karen DeHays filmed as waves pounded through her French doors and filled her kitchen with saltwater. The 69-year-old photographer clung to a bean bag chair, she said, while her husband grabbed a paddleboard that had floated to their door from outside.
They waited for hours, at times in waist-deep water, until the surge receded.
Bob Heather couldn't open his swollen doors through the flood that filled his studio apartment. The 74-year-old tried and failed to bash out his only window with a beer tap handle.
He considered diving underwater to grab his .44 Magnum to shoot out the glass, but people upstairs rushed down with a sledgehammer after hearing his screams.
Salahuddin Khan, a Chevron gas station clerk, stayed behind at the convenience store where he often slept in an upstairs room. The 51-year-old said the water rose and rose, until it swept him out a side door.
Khan survived, clinging so hard to the lip of the roof that his fingertips bruised.
Not just the beach
Flooding wouldn't have stopped at the barrier islands had Ian hit just north of the mouth of Tampa Bay.
Instead, the storm would have pushed surge into the horseshoe of the region's signature body of water, channeling a torrent toward places without gulf views, like Oldsmar and Town 'N Country. The exact track is key: A hurricane hitting above the bay is perfectly positioned to whip up water in a way storms landing to the south might not.
Around Fort Myers, the surge traveled up the Caloosahatchee River, which is narrower than Tampa Bay and lined with less development.
Pinellas and Hillsborough have rivers, too, including the Hillsborough, Anclote and Alafia, which can serve as pathways for surge. Unrelenting hurricane rains also cause rivers to overflow. Inland areas, such as Arcadia, were underwater days after Ian passed.
South of downtown Fort Myers, parts of the Iona-McGregor community were swallowed by the surge, even blocks from the river and a nearby bay.
James Evans, CEO of the Sanibel-Captiva Conservation Foundation, watched the flood there rise almost to his neighbor's roof.
About 20 years ago, Evans built a "hurricane safe room" — mainly for wind — in his home on Coral Drive. It sits above flood levels set by the Federal Emergency Management Agency, he said, and is encased with concrete and rebar. Most of his house is even higher, perched atop pilings that surround the safe room.
The room is usually a home office, but as Ian landed, Evans and his family took shelter inside it. He tracked data from water gauges, which showed the surge push up the bay and toward the Caloosahatchee, a mile from his home.
Sewage backed up through a drain in the floor. The Evanses fled the safe room for the upstairs. Alarms bleated outside as the flood destroyed their cars.
Even with the pilings, and no gulf view, he worried that if the water kept rising, the whole house could topple.
"I certainly didn't anticipate a 12-foot surge," Evans said.
"When you have storms like Hurricane Ian, nobody's really safe."
His home is one of about 12,000 in the low-lying neighborhoods between the mouth of the Caloosahatchee and downtown Fort Myers. Twenty thousand more are on the other bank, between Cape Coral and North Fort Myers.
Within Tampa Bay, nearly 280,000 properties that aren't on the barrier islands could flood in Category 4 hurricanes, compared to 220,000 in and around Fort Myers. There are nearly 80,000 in Tampa, 40,000 in St. Petersburg and another 40,000 in Bradenton.
The danger extends all across the region — from Pinellas Park to Palmetto, Clearwater to Seminole, Palm Harbor to Ruskin.
Paradise lost
Just like in Tampa Bay, the economy in the Fort Myers area revolves around a vision of endless summer: suntans, beach loungers and piña coladas downed at shoreline watering holes.
Tourism employs thousands of residents and generates tens of millions of dollars in tax revenues that help keep local governments running.
Paradise, though, is fragile. Storm surge may not touch every part of a county, but its effects ripple, erasing needed jobs and revenues.
Property records give a sense of the outsize effect hurricanes like Ian can have on the tourism industry. The region hit hardest has more than 200 hotels and 400 restaurants that could flood from Category 4 hurricanes.
Tampa Bay is no different. It has 500 hotels and 700 restaurants at risk.
In Fort Myers, flooding from Ian ruined charter captains' fishing boats. It gutted hotels, diners and pizzerias.
Florida has received more than 13,000 claims for disaster unemployment assistance from Lee, Charlotte and Collier counties since a few days after landfall, according to the Department of Economic Opportunity.
Rebuilding will take years. One major hotel in Mexico Beach, the tiny Panhandle city walloped by Hurricane Michael, reopened only this spring — almost four years after the Category 5 storm.
Ian razed Scott Safford and his wife's four-room boutique hotel and gift shop on Fort Myers Beach. "There's not much left," he said. "A couple of koozies, a couple of signs."
He thought his vacation rental business would fare better, based on numbers alone. But of the 125 rentals he manages — mostly on the islands — Safford said 90 are destroyed. The other 35 are condos, he said, most of which he fears will be unavailable for at least six months.
Even though some of the condos are physically fine, they are stuck in buildings where the surge washed out fire and electrical systems on lower floors. Water pressure lags because of broken pipes.
Nothing feels like vacation anymore.
"There's blocks and blocks where everything's just gone," Safford said.
After the storm, he said, he canceled close to 1,000 reservations and refunded partial payments. Ten employees are out of work — cleaners and clerks searching for odd jobs. A couple of them, he said, have shared horrific stories of surviving the flood by floating on a couch and a refrigerator. Some have moved in with family in Ohio and Indiana.
The storm also ruined rooms at Sanibel's famed Island Inn, a quiet paradise for shell collectors since 1895, said general manager Chris Davison. But a dozen suites, built in 2017, survived.
Up to 10 feet of water rushed through the property, Davison said. The surge wrecked not just buildings but the island's landscape, ripping away trees and chunks of earth.
"I don't think any area could be ready for something of this magnitude," he said.
The worst impacts on Tampa Bay would depend on a storm's exact landfall, said Joe Borries, operations manager for Pinellas County Emergency Management.
If Ian had hit Tarpon Springs, severe damage might have upended Clearwater Beach, where tourists stroll along Pier 60 down the road from the city's world-famous aquarium.
Had the eye come ashore around Madeira Beach, it would be St. Pete Beach — home to resorts like the TradeWinds and Sirata — leveled.
"Regionally," Borries said, "it would have been awful for us."
Among the most vulnerable spots is Pass-a-Grille, the community below the iconic, pink Don CeSar Hotel in St. Pete Beach. It's almost completely surrounded by water. The last time a major storm hit Tampa Bay, in 1921, the St. Petersburg Times ran the headline: "Rumor Pass-a-Grille Wiped Out."
The neighborhood wasn't totally erased, but it was heavily damaged.
Bruno Falkenstein, one of the family owners of the Hurricane Seafood Restaurant in Pass-a-Grille, said a storm chaser visited his dining room as Ian bore down. The man asked whether the employees were ready.
Falkenstein's staff planned to move kitchen equipment, such as steam kettles, up to the second floor.
But Falkenstein knew there was only so much he could do to prepare. He remembers Hurricane Elena chewing up the Gulf Coast in 1985. He saw firsthand the devastation Hurricane Andrew left in Homestead in 1992 — just from wind.
"Mentally, you have to say to yourself, one day, you're going to come to work," he said, "and there's not going to be work."
Never the same
Without question, Ian would have forever changed Tampa Bay.
Storms upend communities. It's not merely the physical appearance of a place that changes. The spirit shifts, too.
Hurricanes take favorite servers and drinking buddies, schools and churches, breakfast and burger joints, the scenic spots where friends and families gather for portraits and people drop to one knee under blushing sunsets to propose in the sand.
Some can afford to rebuild. Others can't and move away.
A number of Florida's most lavish zip codes sit beside the water. But not everyone on the coast — here or around Fort Myers — is rich. Some residents inherited bungalows that are decades old. Seniors may live on fixed incomes.
Rebuilding is expensive, and insurance isn't always enough. Even for those with policies, the National Flood Insurance Program offers $250,000 at most to pay for damage to a home, and $100,000 for the possessions inside. Building back to new flood standards can cost much more, especially after materials and construction crews become scarce after a storm.
Hurricanes attract investors looking to gobble up vacant lots from residents, who don't know whether they can endure the slog or the expense of rebuilding. Buyers figure waterfront living will never go out of style, and they build more expensive, lifted homes in place of old cottages.
In Florida, hurricanes have a slash-and-burn effect, giving city officials and contractors another shot at protecting — or hardening — their shores for the inevitable.
"Fort Myers is going to look a little bit different when it's rebuilt," said Whit Remer, Tampa's sustainability and resilience officer. "It might lose a bit of its charm. But unfortunately this is what climate adaptation looks like sometimes."
Madeira Beach Mayor John Hendricks got a taste for his community's tenuous position when Tropical Storm Eta, relatively weak and far offshore, swamped coastal neighborhoods with flooding in 2020.
If a hurricane like Ian were to cut through Tampa Bay, the mayor knows the damage could be life-altering.
"I don't know if I could afford to rebuild," he said.
Visits to Southwest Florida to drop off donated supplies since Ian only reinforced his worry.
The mayor saw air conditioning units flung off condo buildings around Estero Boulevard in Fort Myers Beach. He stared at lots where houses were reduced to pilings. He wondered whether people died in the empty spaces. Images of Gulf Boulevard flashed in his mind.
"Basically everything reminded me of Madeira Beach," Hendricks said.
Farther south on the Pinellas barrier islands, Treasure Island Fire Rescue Chief Trip Barrs remembers the tense days before the storm, when Ian seemed destined to hit Tampa Bay. He walked around the fire station one last time before evacuating. He said goodbye.
The building — decades-old and about 6 feet above ground — would have been gutted by a big flood, Barrs said, along with the antique fire truck inside.
Ian reminded Barrs — also Treasure Island's emergency manager — of Charley in 2004, when he was working in Dunedin. His fire chief there had entered a break room almost in tears, convinced the storm would be The One.
Like Charley, Ian spared Tampa Bay. Treasure Island was fine. Immediately after the storm, Barrs said, residents were focused on the destruction and wanted to send help.
"We got to see what happened just to our south and know that would have happened here," he said.
But memories grow dim. "How long it's going to stay front of mind, or top of mind, for them," Barrs said, "I don't know."
Hopefully long enough. For emergency managers like him, Ian wasn't just a near-miss.
It was a forecast of its own.
---
●●●
About the reporters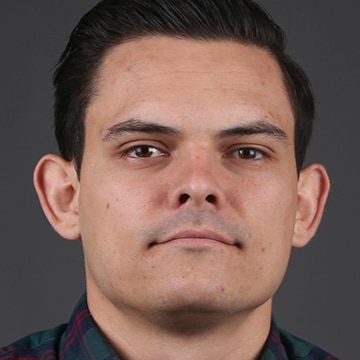 ZACHARY T. SAMPSON, investigative reporter
I'm an investigative reporter for the Times and also part of our hurricane team, which reports on storms across Florida. Previously, I covered the environment. I grew up in Rhode Island and moved to Tampa Bay in 2014.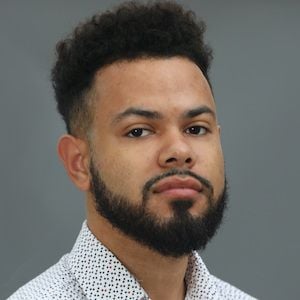 LANGSTON TAYLOR, data editor
I write words. Sometimes they're in code. I'm a Maryland native who first worked at the Times as a reporting intern in 2016. Now, as data editor, I help turn data and documents into journalism that serves Tampa Bay and all of Florida.
About this story
Tampa Bay Times investigative reporter Zachary T. Sampson and data editor Langston Taylor have spent more than two years working to determine, and explain, how vulnerable Tampa Bay is to destruction from tropical storms and hurricanes.
In a series of stories published earlier this year, the reporters showed how climate change will make storm flooding worse, how even weak hurricanes threaten the region like none other and how people and cities can try to protect themselves.
Then, within months, Tampa Bay was staring down a potential worst-case scenario: a September storm, named Ian, threatened to become a major hurricane. It appeared on track to bring some of the worst possible damage to the region, including life-threatening storm surge.
A slight shift meant Hurricane Ian instead devastated Southwest Florida and left Tampa Bay relatively unscathed. But the close call raised an obvious question: What if Ian had hit here?
Reporters interviewed disaster and flood researchers, local officials and hurricane survivors and analyzed millions of records. They found that the Fort Myers area is remarkably similar to Tampa Bay, a mirror for the type of damage that could happen here.
To compare risk in the two places, the Times built on its previous data analysis. Reporters gathered updated records on building footprints, property parcels and FEMA flood zones.
They used modeled data from the National Hurricane Center showing places that could flood from Category 4 storms like Ian. The agency's maps show worst-case flooding from a broad set of plausible storms — not any individual hurricane.
For the analysis, the reporters drew circular geographic boundaries. They used city hall buildings in Cape Coral and St. Petersburg as central points with a 25-mile radius stretching in every direction. Both cities are near the Gulf of Mexico and central to their regions' waterfront development. In the Fort Myers area, the worst of Ian's storm surge was included in the boundary. Here, the circle included developed communities on all sides of the bay. Throughout the project, the Times has worked with researchers, hurricane modelers and local officials to validate its approach.
Areas of comparison for Tampa Bay and the Fort Myers region
Reporters used geospatial analysis tools to count properties that could flood from Category 4 hurricanes and to determine whether they're in Federal Emergency Management Agency flood zones. To be conservative, the Times excluded places that could see less than a foot of flooding.
There's no perfect way to model hypothetical flood risk. Records are flawed, computer models produce estimates and elevation data for buildings isn't widely available.
But the analysis makes one grim reality clear: If Ian had hit here, it likely would have been even more damaging.
The team
REPORTERS:

Zachary T. Sampson, Langston Taylor

EDITORS:

Rebecca Woolington, Mark Katches

PHOTOGRAPHERS:

Douglas R. Clifford, Luis Santana

PHOTO EDITOR:

Martha Asencio-Rhine, Chris Urso

GRAPHICS:

Langston Taylor

PRINT DESIGN:

Ron Borresen

DIGITAL DESIGN:

Martin Frobisher

COPY EDITOR:

Roger Fischer

ENGAGEMENT:

Meaghan Habuda, Carly Thompson

VIDEO:

Jennifer Glenfield