The Run
"Get him to the grass!"
You're having a bad day. You've gotten punched, you've gone down, and some bad guy, much bigger than you, is sitting on your stomach, grabbing for your gun.
"What do you do?" a coach asks the cadets. "What?"
They're working in pairs today, the first day after winter break, spread around the mat room practicing defensive tactics. One recruit plays the officer, the other the suspect. They take turns with the roles, as coaches call out commands and questions.
"Pull them in with your legs, don't keep your knees tight, so you've got room to punch. Don't panic. Don't gas yourself."
Go with what the guy gives you, the coach says.
"If you can still reach your mic, call for backup. When he goes for your gun, that's when you go for it. He's gotta let go of something. As soon as he reaches, that's when you escape.
"Posture up. Play with it. Ready? Go!"
The cadets look like they're waging an aggressive game of Twister, everyone climbing on each other, pushing and shoving, trying not to fall, fighting to gain control.
The biggest guy in the class tackles KeVonn Mabon. He's on top of the former football player, pushing his head into the blue mat. "He's gonna break your wrist!" shouts the coach. "He's gonna crush your trachea. He's gonna crack your jaw."
Mabon is struggling, sweating. "Try the excavator, Mabon! Use your legs!"
Mabon grimaces. "He's very energetic, sir!"
At St. Petersburg College's police academy, recruits learn defensive tactics based on jiu jitsu, moves they have to master and demonstrate during an exam. They learn how to "hip out" and "shrimp out" of a take-down; how to cup a suspect's chin so they can't turn their head; how to drive their shoulders into someone's face.
"The only escape is to fight harder," the coach shouts. "What are they on? Drugs and alcohol. They'll start tapping out, and when they do, don't disengage. De-escalate. That's the only way to control that. You have an audience. They're watching you. Be professional. Don't just go for your gun. That's what officers do when they panic."
"Use this," the coach says, tapping his head. "And this," he taps his mouth.
Mabon is still on his back, rolling from side to side, trying to force a space below one of the big guy's elbows. But the guy keeps pushing back.
"Man, hey, you're choking me!" Mabon gasps.
The coach stands over them. "Disengage!"
He stops the other recruits in their scenarios. "What's going on with the neck there?" he asks Mabon's partner. Silence. He shouts across the room, "What's in the news now? C'mon!
"Your arm is not around their neck. It's between the side and shoulder. Don't squeeze. It will look like a chokehold."
Florida's police academy curriculum includes a chokehold. But the St. Petersburg school had stopped teaching that tactic long before a Minneapolis cop killed George Floyd. The coach tells the recruits, "We don't do that here."
"If they're coming at you with deadly force, you're allowed to choke. You can do anything at all," the coach says. "But that's always the last resort."
---
●●●
Over the holidays, the recruits didn't get much of a break. Agencies sponsoring them made them keep working.
Hannah Anhalt, who loves dogs, worked with K-9 handlers from the Clearwater Police Department, hiding in the rafters of a house until a dog found her. She learned that it's harder for dogs to find people who escape on concrete than it is if they run through a field. Grass holds the smell of sweat and fear.
Mabon and Brittany "Mama" Moody reported to the Pinellas County Sheriff's Office, where they worked out every day. Mabon loved it.
At the academy, he had started leading drills during the lunch break, pushing classmates to do more situps, squats, side-straddle hops. Faster. Trying to prepare them to pass the physical assessment. Pumping them up with his positivity.
"Slow down, hotshot," called Coach Joe Saponare, who works out with the recruits half his age. "No one can keep up with you!"
The academy walls are filled with framed photos of officers riding horses, steering boats, charging with SWAT shields.
Recently, someone hung a new one in the hall by the cafeteria: Mabon running past the parking lot, far ahead of his classmates.
---
●●●
"A Greek god." That's what Coach Sap calls Mabon: 6-foot-2, 223 pounds, broad shoulders, bulging biceps, sculpted calves. He's lost weight since COVID canceled his professional football career, but that only made him faster.
"He'll be great in the community," Coach Sap said, "connecting with other athletes and African Americans, inspiring kids. He'll get out there in the trenches, break down the barriers, help change perceptions."
Mabon grew up in St. Louis, just him and his mom. Dad "wasn't really in the picture much," he said. His mom worked double shifts at a casino, bowling alley, jail. Sometimes, his uncle came around.
His uncle, Keith Brown, played for the New York Giants, then became a cop in a "super dangerous area" of St. Louis.
Mabon started playing pee-wee football at 6; his coach became his mentor. "He's always been the team captain, a great leader, very driven," said Reggie Crume, who now coaches at Calvary Christian High School in Clearwater. "Whatever he put his mind to, he was going to not only achieve it, but be one of the best."
When Mabon was 14, he moved in with his uncle — and a private school gave him a scholarship to play football. He was one of only 25 Black kids in the school with 1,000 students. "I had to drive through a nice neighborhood to get there, and I got pulled over at least 10 times," he said. Three of those times, cops made him get out and searched his car.
"So many people," he said, "the only experience they have with law enforcement is negative."
Mabon played every position on the field in high school, moved in with Coach Crume his senior year. Seven colleges recruited him, and he chose Ball State, where he majored in criminal justice and psychology — and never missed a game.
His sights always were on the NFL. After football, he thought he might work for the FBI. He sees himself as a sort of Derek Morgan, the dashing agent from his favorite TV show, Criminal Minds.
Three minutes after the NFL draft, in 2017, the Tennessee Titans called to offer him a free agent contract. Mabon played wide receiver in the preseason, then got picked up by the Indianapolis Colts.
After the NFL, he played a year for a German team. He was working out with a Canadian team last year when COVID-19 canceled sports. He thought he had a few years left to play pro football and was hoping to record recent game films to get back to the NFL.
But by June 2020, sports were still shut down, so he moved to Florida to live with Coach Crume, his wife and two small kids.
Crume introduced Mabon to a friend from the Sheriff's Office, where a recruiter told him: We need more young men like you.
Mabon's mom didn't want him to give up his dream. For days, he agonized over the decision. How long could the pandemic last? What if professional sports came back, and he had committed to another job?
What if they didn't, and he was still unemployed?
---
●●●
A week after the mat training, cadets jog past the flagpole, take one last swig from their Camelbacks and line up by the obstacle course.
To graduate from the academy, they have to pass the Cooper Test.
The fitness exam standards vary depending on age and gender, but men under 30 have to do at least 33 situps in a minute, pump out 22 pushups in a minute, run 1.5 miles in under 17:04, sprint 300 meters in less than 66 seconds.
This morning, everyone passed the sit-ups and push-ups — the youngest recruit just barely.
Now, they have to do the runs.
They're on the edge of the road, stretching, jogging in place. The long run is first — the only part Mabon dreads. "You'll never run 1.5 miles for football," he says.
When they take off, he and Moody lead the pack. Anhalt is near the rear. By the second lap, Moody has fallen into the middle of the group, and Mabon is walking, clutching his back. As he crosses the finish line, a coach with a stopwatch calls, "11:35!"
Mabon shakes his head. "Terrible," he says. "I had to stop four times because of a stitch in my side."
As each classmate crosses the finish line behind him, he slaps their hand.
---
●●●
When he started at the academy, Mabon said he was "as single as single gets."
But just before the holidays, when he moved out of the coach's house and into his own apartment, a female classmate came to help. Strong and statuesque, a Bosnian refugee who grew up in Germany, she knows the town where Mabon had played — and started bringing him Gatorade after workouts.
As she sorted through boxes that Saturday, he unpacked memories: trophies, magazine clippings, fan mail from kids. His high school helmet, a glass plaque for Ball State's 2016 MVP, gloves from his first NFL catch.
"That's my whole dream there," he told her. "I did it."
He still FaceTimes with former teammates but doesn't watch much pro ball anymore. Too painful. "I should still be playing football."
Once he committed to the Sheriff's Office, he tried not to look back. He cut off his long braids, shaved his goatee and started trying to imagine life as a deputy.
But he can't picture himself, a Black rookie cop, out at protests, trying to control people who might see him as the enemy. "To me, that would be more stressful than being sent to an active shooter call," he said.
Over the break, the German football team called, asking to hire Mabon back. "Football was a lot less stressful, a lot less dangerous and a lot more money than being a cop," he told his classmate. "But I signed a two-year contract with the Sheriff's Office, sooo," he paused.
"If after two years I don't like it, I told Germany I'd be available. Of course, they can't hold my spot …"
---
●●●
The cadets have to leave their phones in their lockers at the academy, so on Jan. 6, they didn't get the news until later.
Mabon and Anhalt read it on their phones during a break. Moody saw it on TV in the lobby while she and three other cadets were heading out to take down the flag.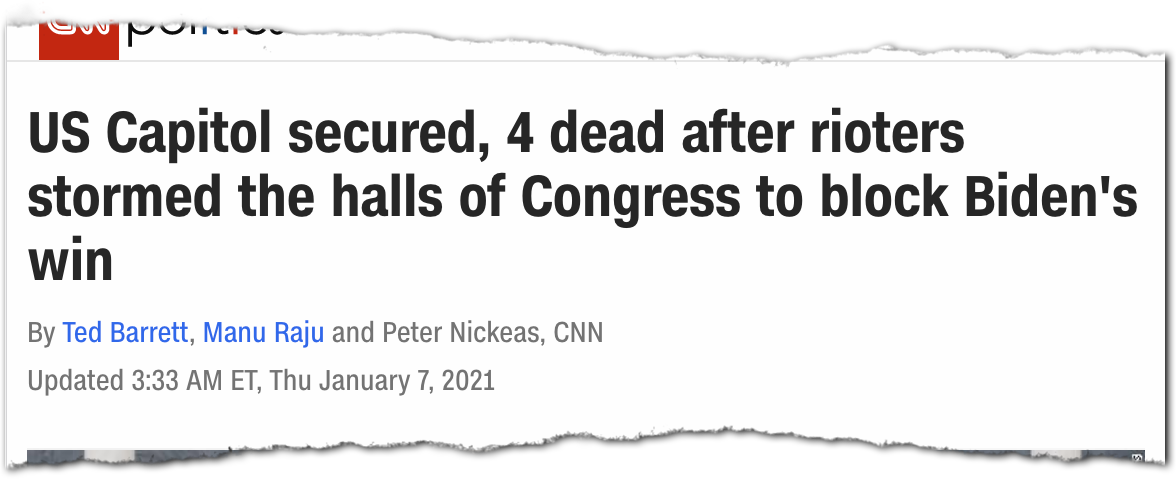 That night, they all watched footage of a U.S. Capitol police officer being crushed by the crowd, between riot shields.
Coaches seldom address current events, trying to avoid anything political, leaving the cadets to talk about the news, if they want.
The next day, a recruit did a presentation about bear spray used during the riot.
"Buckle in, guys," says a coach. "You're going to have a wild ride."
The siege scared Anhalt. It made Mabon mad.
"It was just stupid," he said. "The officers were outnumbered 45 to 1."
Moody tries to ignore classmates who think Joe Biden is going to defund the police and the coach who talks about QAnon. But later, she said the Capitol Police seemed complicit.
"They didn't take the same precautions because these protesters were Trump supporters, not Black Lives Matter," she said. "They should've sprayed them with gas and treated them like they treated all the other protesters."
---
●●●
From the shoot house to the rifle range, recruits rim the road. They're sprinting in groups of six while a coach clicks a stopwatch and notes their times.
Mabon is shadow boxing in his sneakers. When you're the fastest runner and help your team break the obstacle course record, a lot is riding on your run. He enjoys that; expectations fuel him.
Today, he wants to break his own record for the 300-meter dash: 35 seconds.
That means running faster than 19 mph.
"Let's go, Mabon!" classmates call from the grass. They're watching, clapping.
He crouches slightly, elbows back, chin out, and leaps off the line. His long strides propel him past classmates and quickly, he's yards ahead. He digs in, pumps his arms, gains speed.
Then, more than halfway through the sprint, he stops and doubles over, clutching his sides, his head almost touching the pavement.
"Finish it, Mabon! You've worked too hard!" someone shouts. If he can't complete the course, he'll get kicked out of the academy.
His face is contorted in pain. A classmate races to his side, bends close and says sternly: "Finish! You can do this."
He offers Mabon his arm, helps him stand. Slowly, still holding his hips, Mabon limps across the finish. And falls face-first on the asphalt.
"Get him to the grass!" calls a coach.
But he can't get up. When another recruit tries to help, Mabon shakes him off. One cadet puts his hand on Mabon's back. Another gets his water bottle. He can't even lift his head to drink.
"You okay?" asks the woman who helped him move in. She reaches for him. He slides up to his knees and tries to crawl but collapses.
For more than five minutes, he lies there, curled by the curb.
"He was on track to beat his own record," says a coach.
"At least he finished," says another.
Mabon had fractured his back playing football, and sometimes, the injury flares up, pinching a nerve.
While a coach gets a golf cart to drive him back to the academy, and Mabon struggles to stand, over and over, his classmates watch, helpless, not sure what to do.
The next week, they start first-aid.